Ireland NSC Code: Your Complete Guide
---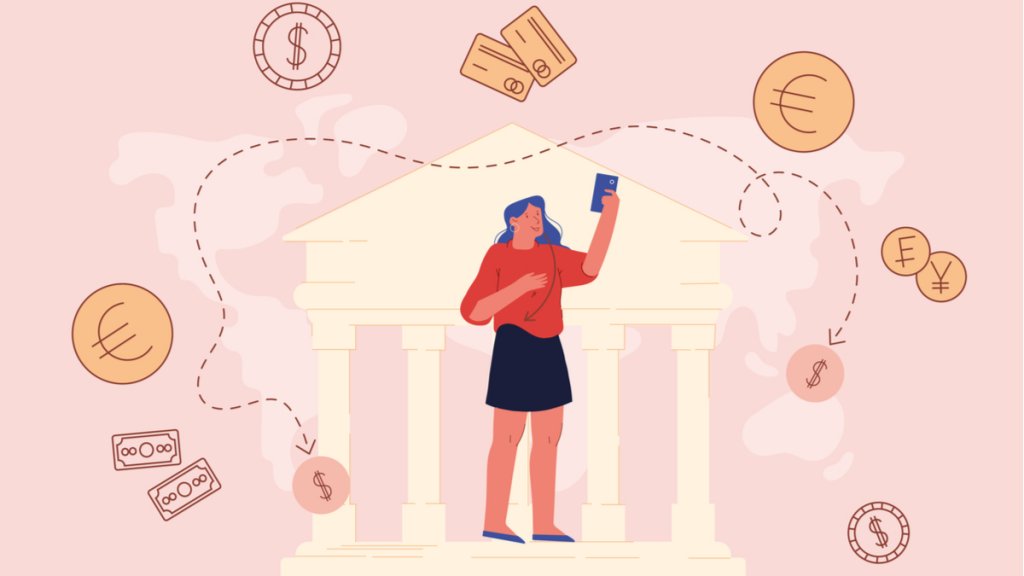 Looking for an NSC code to send an international payment? We have all you need, right here.
Check out our handy guide covering how to find and use NSC numbers, and smart ways to save on international transfers, with Wise
What is the Ireland National Sort Code (NSC)?
Ireland's National Sort Code system (NSC), was used to identify individual banks and branches, to guide domestic and international payments to their intended recipient. Like a routing code in the US, the NSC would make sure that the payment was directed to the right bank - and ultimately the right individual account.
NSCs are no longer normally used in Ireland. Instead they have been incorporated into the new system of BIC numbers and IBANs (International Bank Account Numbers) which replaced them. 
If you're sending an international transfer to someone in Ireland you're likely to be asked to provide an IBAN and a BIC/SWIFT number. If your recipient has given you a National Sort Code and account number instead, you can validate your NSC using the NSC checker here - and then convert these details to the more up to date IBAN using this online IBAN calculator.
NSC example
An NSC follows a standard format to show which bank your account is held at. You'll usually see NSC codes written using a 6 digit code, as follows:
When written as an NSC code, the 6 digits are broken up into three pairs. When the NSC is incorporated into an IBAN you'll find it after the bank identifier code, and split into a set of 4 digits followed by a set of 2.
Here's an example:
IBAN: IE12 BANK 1234 5612 3456 78
The underlined digits are the NSC incorporated into the IBAN. Learn more about IBANs, here.
NSC number FAQ
---
How do I find my NSC number?
You'll be able to find your NSC number, as well as your IBAN and all the other details you might need to make or receive a payment, on account statements, or by logging into your online banking. You can also use the handy online NSC finder tool here to generate the NSC for your bank.
How to validate a NSC?
If you've been given an NSC for a payment you want to make, and want to check it's correct, you can do that online, too.
It's well worth checking the details you have for any transfer you're planning on making. Sending money without the correct account information can result in delays, or mean your payment is returned to you or sent to the wrong recipient. Use the NSC checker tool to validate the code you have, and avoid any problems.
Are sort code and SWIFT code the same?
A sort code and a SWIFT/BIC code are not the same, although they are used for much the same purpose.

Banks in Ireland don't usually use the NSC system any more for payments, so sort codes have been replaced by SWIFT/BIC codes and IBANs. Like NSC numbers, SWIFT/BIC codes are internationally agreed identifiers which help guide payments being made domestically and internationally, to the right bank and branch.

You will, however, still find sort codes being referred to. In Ireland the NSC code has been incorporated into the IBAN, and sort codes are still used elsewhere in the world, such as for domestic payments in the UK.
NSC codes for the main banks in Ireland:
NSC codes may be different for different bank branch addresses. It's worth checking online to make sure you've got the correct code for your specific account. That said, the NSC codes for major banks usually have their own pair of numbers to begin with:

- NSC Bank of Ireland - Bank of Ireland NSC codes usually begin with 90

- Allied Irish Banks (AIB) NSC - AIB NSC codes usually begin with 93

- Barclays Bank Ireland NSC - Barclays NSC codes usually begin with 99

- Ulster Bank Ireland NSC - Ulster bank NSC codes usually begin with 98

- Citibank (Ireland) NSC - Citibank NSC codes usually begin with 99
What is the Ireland NSC code used for?
Ireland's NSC code is similar to a routing number, identifying a specific bank and branch to make it easier to process domestic and international payments.

NSC codes are no longer used in standard transactions in Ireland, but the NSC code has been incorporated into the international bank account number (IBAN) which replaced it.
Do you need the NSC for an international transfer?
If you're looking for an NSC to process an international transfer to someone in Ireland, you might find you can save if you use a specialist in international payments like Wise.

Wise payments use the mid-market rate with no markup. That means there are no hidden fees or expensive surprises - just a simple, low fee per transaction. By using smart new technology, Wise can move your money for less - and often quicker than a regular bank, too. See if you can save with Wise today.